Spitfire Mk.Vb BL255 flown by Don Gentile  336th Fighter Squadron, 4th Fighter Group, USAAF at Debden August 1942 – in 1/48th scale. This is the Airfix Mk Vb kit with resin exhausts and PE seat belts. The markings are Montex masks – and great things they are too!
The kit is no Tamiya, but it's a massive improvement on the previous MkV. I think Airfix have nailed the shape and form and I love all the extra bits and 2 versions of the windscreen.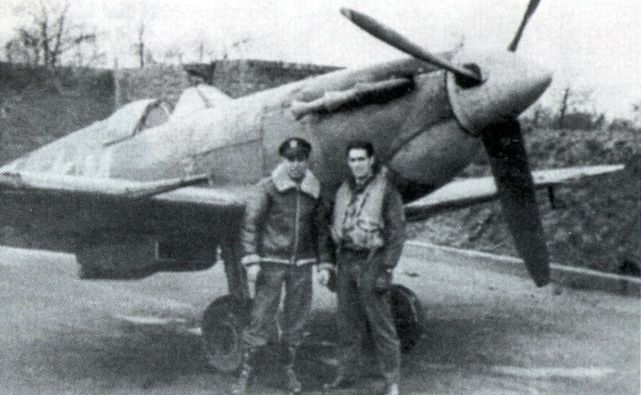 This model was a bit of an experiment really. As well as using paint masks for the markings for first time, I was testing Xtracrylix paints from Hannants. I think the colours are spot on (not that you can tell from the images) and better than Tamiya's Ocean Grey/Dark Green, but the paint seemed a bit 'plastic' and my normal chipping process ended up being more a case of 'peeling' more paint off then was desired. As you can see, the wing root is rather over done. I think I messed up on the starboard fuselage markings too – I think the MD and T should be the other way around. And there are other mistakes. Anyway, calling it done.
Manufacturer
Scale
1/48
Links
Scalemates – Spitfire Mk.Vb Airfix kit No. A05125
Black & White Images
(click on images to enlarge)
Colour Images
Unedited Images